Lightfective's engineering and industry expertise has allowed us not only to use groundbreaking Power LED technology towards better fat reduction, but also to craft a smart, safe, versatile and clinician-friendly system for leveraging this technology.
The Light-Emitting Diode (LED), has long been a staple of consumer goods, vehicles and other everyday applications.
While the old generation of LEDs generates light in the milliwatt range, the newer military and medical-grade Power LEDs that we utilize offer better electrical-to-light efficiency and reach intensities hundreds of times greater. Generating infrared radiation in the full watt range.
Using multiple such Power LEDs over a small area produces intense, precise and controllable heat.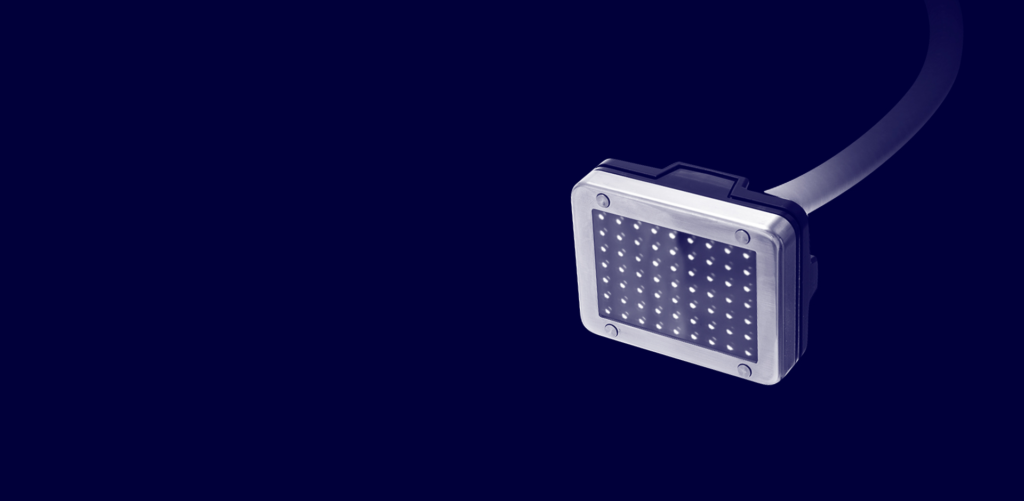 Safer and more reliable, providing over 50,000 hours of work without degradation
Fat reduction requires the heating of a large treatment area over a long period (~35 min), resulting in a continuous fat-cell temperature of 43° to 47° Celsius. The light used for this is ~940nm infrared, which is absorbed excellently in fat cells but poorly in melanin and epidermis, leaving the skin intact while breaking down fat cells.
The typical diode laser provides focused heat by diffusing light from a single source over the treatment area – leading to a heating difference of up to 60% between the applicator's center and periphery. In contrast, ReBorn's proprietary Power LED design has a semi-wide (80°) optical angle and uses multiple light sources (normally dozens). By distributing energy far more homogenously, this produces greater clinical efficacy and consistency over the entire treatment area.
THE LED TECHNOLOGY ADVANTAGES
LARGEST EFFECTIVE HEAT BASED TREATMENT AREA
TREAT MULTIPLE BODY AREAS
To learn how ReBorn's Power LED advantage can benefit your practice, visit our Partner page